BIOSECURITY control system for your livestock farms
BIOSECURITY monitoring system
Know the biosanitary status of your farms at any time and from any location. Our system allows you to make both on-farm and off-farm decisions to keep pathogens out of groups of animals where they are not already present. Our biosecurity control system allows you to know:
USERS
User account creation and management with different profiles of access.
DOORS
Configuration of access with different levels of security, upgrade of geolocation of the doors, etc.
BIOSECURITY REGISTRATION
It records and monitors all the users in the farm. It optimizes the traceability of the users.
ACTIVITY REGISTRATON
It verifies the status of each door in the farm in real time.
In order to correctly estimate the risk of a contamination pathway, it is necessary not only to consider the possibility that this vector contaminates your farm, but also the number of times we run that risk over time. Thanks to our system we are able to know WHO ARE YOU? WHERE DO YOU COME FROM? WHEN DO YOU COME IN AND HOW OFTEN DO YOU USUALLY COME IN?…
Three actors are involved in our system:
Terminals, strategically placed at the most dangerous points for user authentication.
Monitoring Devices, manage the permissions and profiles of users and doors.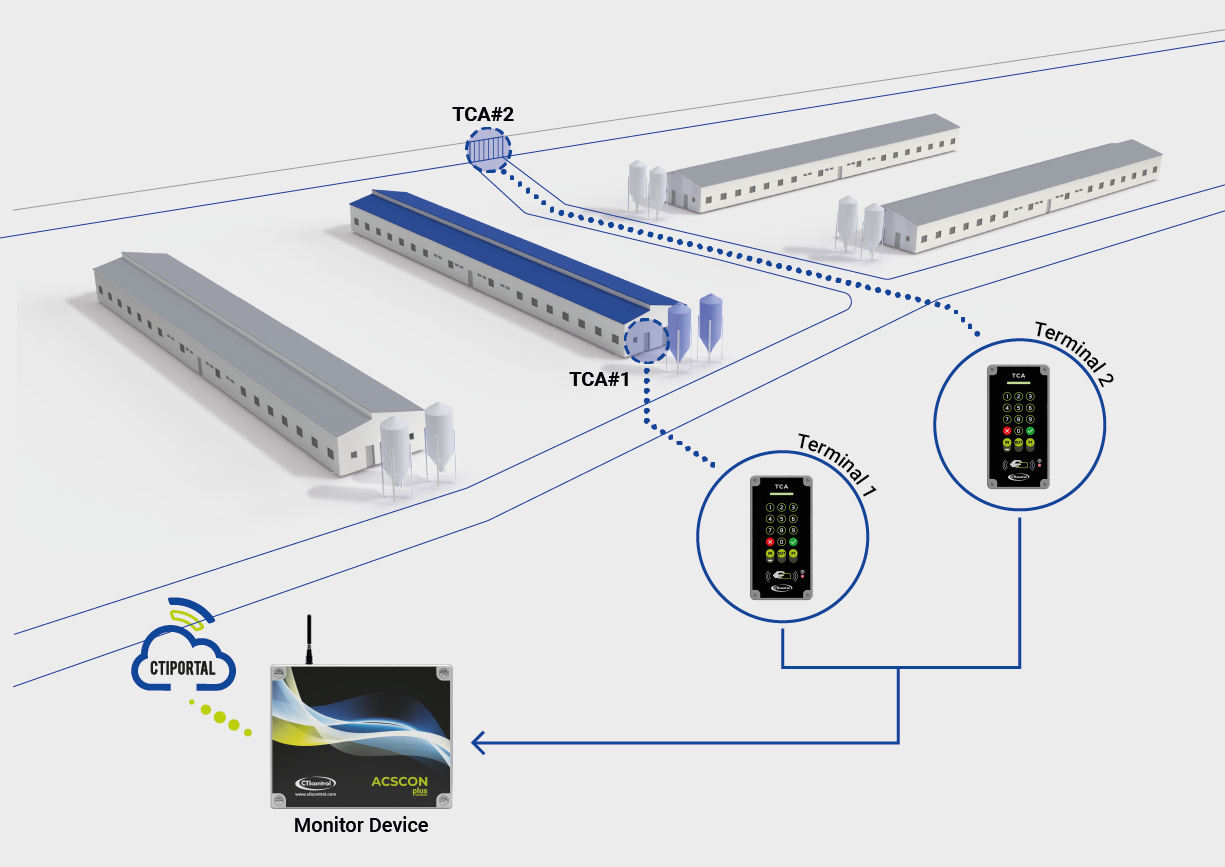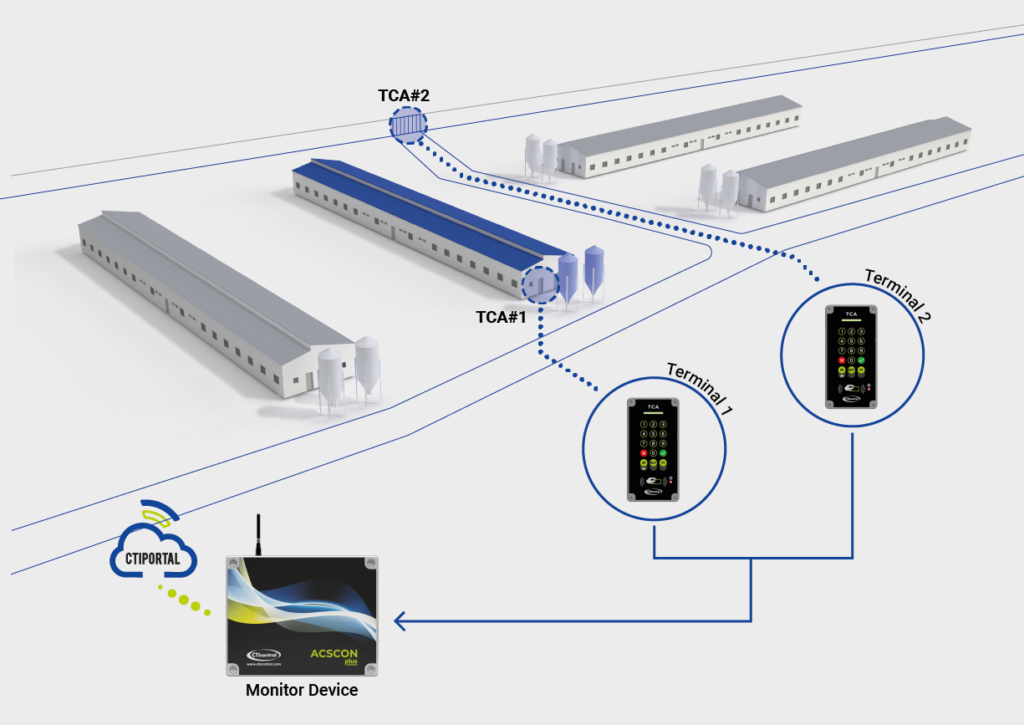 OUR
Biosecurity monitoring equipment