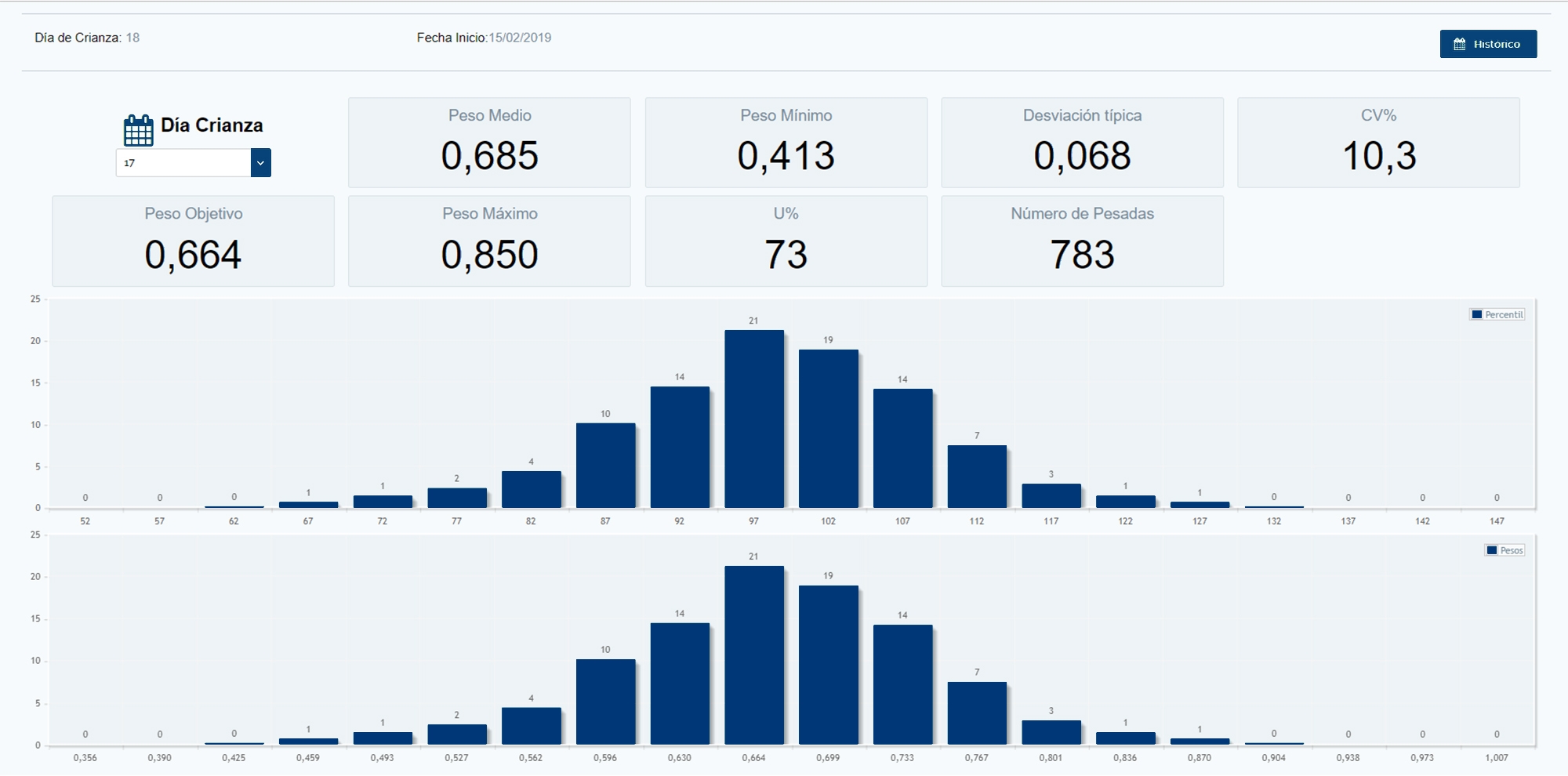 CTIcontrol's Poultry Weighing Systems are the perfect solution for accurately managing and controlling the weight of your poultry. Our Poultry Weighing System allows you:
In order to know the evolution of the weight of your broilers, it is necessary to perform 100 weighings per day for every 8,000 animals.
How much would it cost you if you do it manually?
How much would it cost you to weigh a pack?
Our chicken weighing system allows you to perform an average of 2,400 weighings per day, 10 times more than any manual system, at zero cost.
All the information collected is processed instantly and can be consulted through CTIportal.
OUR
Poultry Weighing Systems