Improve the welfare of your animals
DLG:
DATA RECORDING AND MONITORING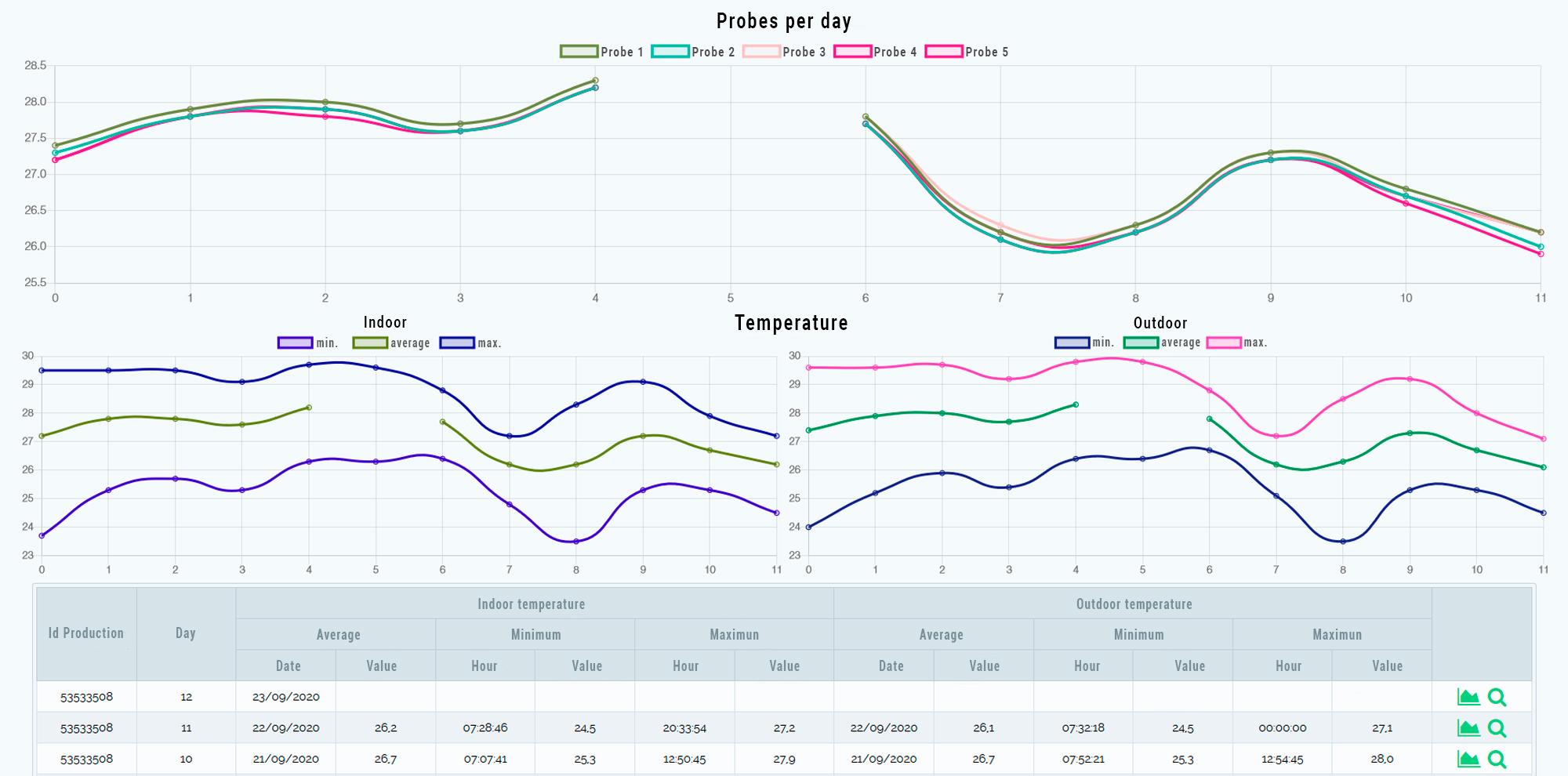 Our data logging and monitoring device is the perfect solution for accurate knowledge of gas, water and feed levels. DLG can be installed to any type of environment, from a livestock or agricultural farm to an industrial facility, allowing continuous and comprehensive monitoring for appropriate action. DLG includes:
DLG is a device that allows the recording and monitoring of data. The climate sensors and counters that supply the measurable parameters are connected directly to DLG.
What can we measure? 
Temperature and relative humidity of the air, both inside and outside the facilities, ammonia (NH3) and carbon dioxide (CO2), methane and atmospheric pressure, air speed, water or your animals' feed.
How can we access the data?
The data recorded by the sensors and meters are stored on the CTIportal web platform. You can access them safely from any device connected to the internet.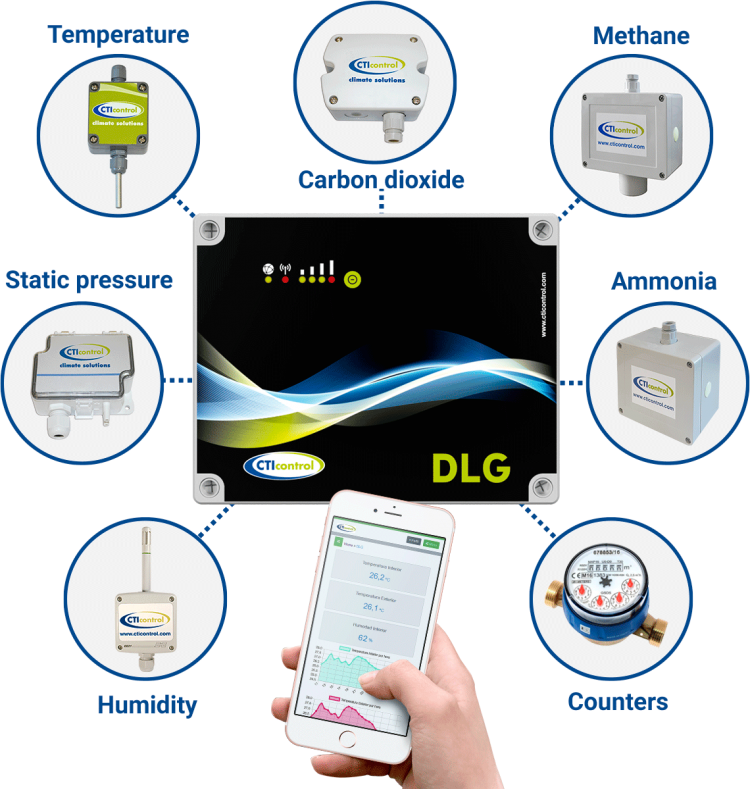 DATA LOGGER to monitor the data supplied by sensors, counters and alarms. It is managed via online with CTIportal.